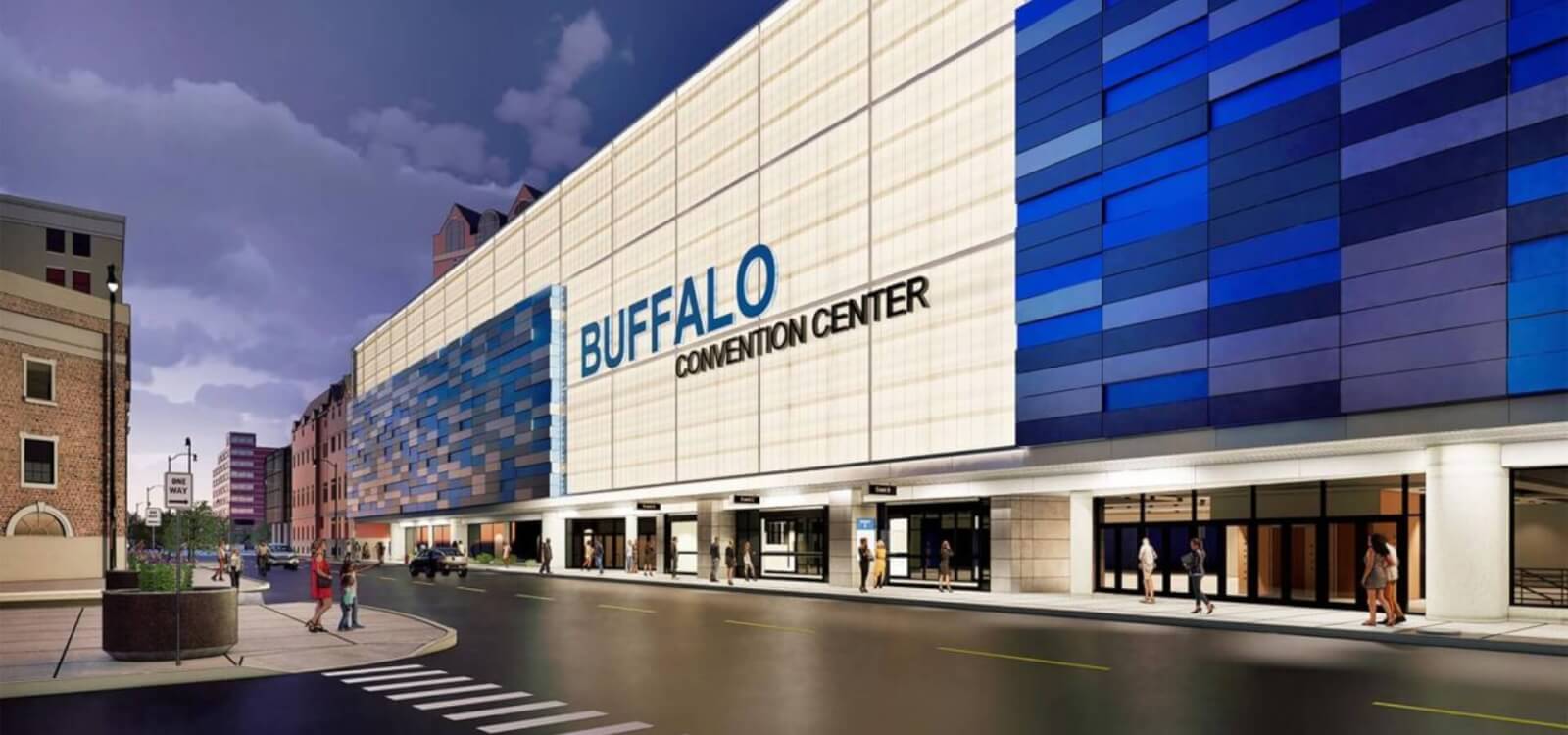 FREQUENTLY
ASKED QUESTIONS
find your answers here
Find answers below to many of our Frequently Asked Questions
WHAT SIZE EVENTS CAN YOU ACCOMMODATE?
With 110,000 square feet of flexible meeting space, we can accommodate meetings and events of 10 to 7,000; the exhibit hall can hold 350 10'x10′ booths. Please refer to our capacity chart for additional information. Click here to view our Floorplan
WHERE CAN I PARK FOR AN EVENT AT THE CONVENTION CENTER?
More than 6,000 parking spaces are conveniently located around the Convention Center. This includes parking ramps, surface lots, and street parking. Click here for a map of parking locations (PDF)
IS PARKING AVAILABLE FOR THOSE WITH DISABILITIES?
The Convention Center is accessible to people with disabilities. Handicapped meter parking is available on Franklin Street, Pearl Street, and surrounding streets. For guests or clients with special needs, please contact the administrative office, and we'll be happy to assist you.
HOW CAN I BOOK AN EVENT AT THE CENTER?
Please contact one of our sales managers at (716) 855-5555 or info@buffaloconvention.com, and we will gladly follow up with you in a timely manner.
HOW CAN I BECOME AN EXHIBITOR AT THE CONVENTION CENTER?
If you are interested in becoming an exhibitor at an upcoming event, you will need to contact the association or event organizer. Please go to our Event Listing and click on the group you are interested in for additional information.
DOES THE CONVENTION CENTER HOST WEDDINGS?
Yes! We can accommodate weddings of 75 to 800 people. Our Ballroom is available for weddings with a minimum of 150 people, and we have smaller rooms available for a more intimate reception. Contact our catering manager for more details.
WHERE ARE THE RESTAURANTS AND SHOPPING AREAS LOCATED?
The Convention Center is centrally located in the heart of downtown Buffalo, with more than 30 restaurants within walking distance. Allentown, Elmwood Village, and Hertel Avenue are home to unique shops and restaurants, while mall shopping is readily available at the Walden Galleria, Boulevard, Eastern Hills, McKinley, and Factory Outlet Malls, all just a short drive from downtown.
DO YOU HAVE WIRELESS INTERNET?
Yes, the Convention Center recently underwent a $500,000 technology upgrade that included the installation of wireless throughout the facility in addition to hardline connections in every meeting room, exhibit hall, and select locations in the lobby. WiFi service is complimentary in the lobby. Contact your Convention Service manager to review your specific needs.
WHO CATERS THE FOOD AND BEVERAGE FOR MY EVENT?
The Buffalo Convention Center prepares all food and beverage on-site, including banquets and concessions. We use the freshest ingredients and will work with you to create a menu tailored to your event and budget. Outside food and beverage are not allowed.
WHEN IS SECURITY REQUIRED FOR AN EVENT?
When scheduled to be open, the Buffalo Convention Center provides two staff members to monitor the front lobby (Information Desk) and the back loading dock (Timekeeper's office). This personnel is not security guards. The Center is not responsible for individual leased areas. The client may be required to provide security in the loading dock areas, emergency exits, meeting rooms, exhibition hall, or the registration area from the time of initial move-in until the completion of move-out. Security requirements will be determined by the Convention Center's event manager for all Public Shows, Trade Shows, Conventions, Banquets, Performances, and Special Events.
WHERE CAN WE STAY? ARE THERE ANY HOTELS NEARBY?
Downtown Buffalo has more than 2,500 hotel rooms, many within walking distance of the Convention Center. Close to 9,000 rooms are in the County of Erie. The Convention Center is attached to the Hyatt Regency Hotel by a climate-controlled, enclosed walkway. For additional lodging information, you can reference our city guide or call Visit Buffalo Niagara at 1-888-2BUFFNY.
WHERE CAN I FIND VISITOR INFORMATION IF TRAVELING TO BUFFALO?
Visit Buffalo Niagara can provide you with complete information and travel planning resources. You can contact them by phone at 1-888-2BUFFNY or at www.visitbuffaloniagara.com